The #PlayApartTogether campaign has recently been promoted by the World Health Organization (WHO) to encourage people to stay socially connected from home. Despite having recently classified uncontrollable gaming as a disorder, the WHO could be starting to see the benefits of online gaming.
Since the pandemic began, free-to-play games such as Fortnite, Apex Legends and Call of Duty: Warzone have been even more popular. The game platform Steam recorded a record of 20 million simultaneous users. Xbox Live has seen an increase in usage, resulting in numerous outages in a couple of weeks.
As people strive to stay social during a time of physical distancing, online gaming is seeing a boom in users. With a user base growing each day, and people looking to not only kill time, but remain social, what better way is there to stay in touch with friends and family during a period of isolation than video games?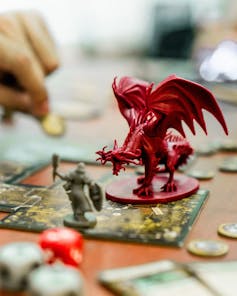 Before video games became popular, people would get together around the table to play board or card games. While board games remain popular with the rise of board game cafés, we are unfortunately unable to get together with one another at these cafés. When video games became multiplayer, they were — and many still remain — localized, "couch co-op" games.